Programmable Video and Analytics
Win customer attention and loyalty with engaging video experiences
The attention span of an average person has declined to 8 seconds. Add high-quality video interactions and AI-based video analytics to engage customers and provide immersive digital engagement experiences.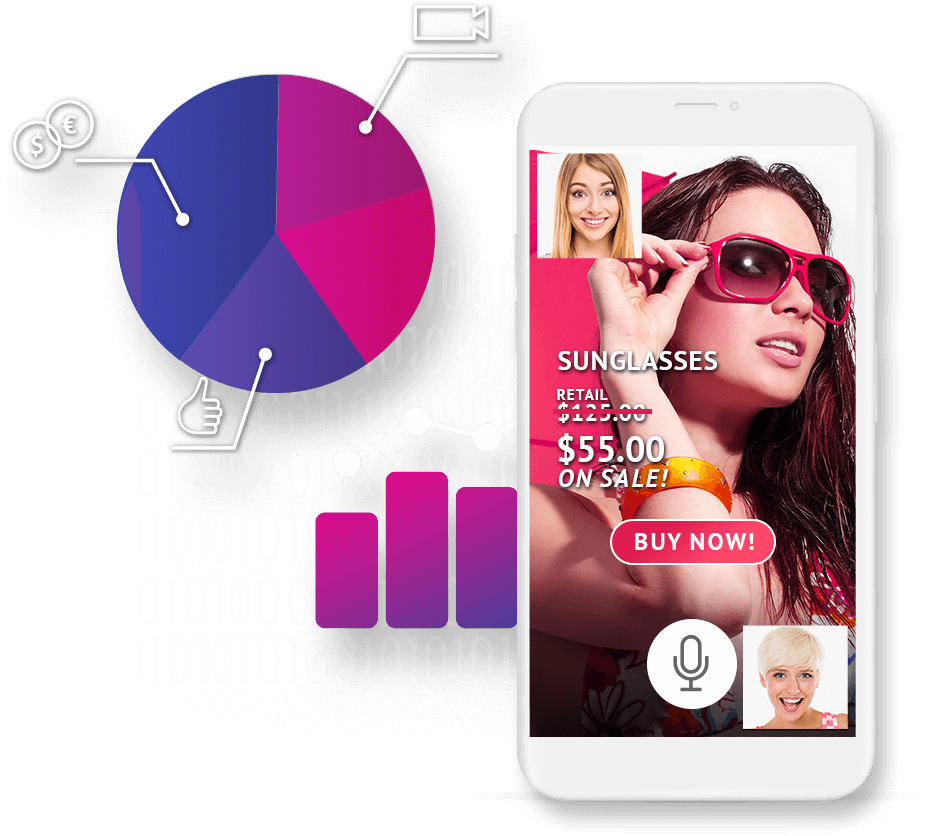 Show extra care and emotional chemistry with customers
Customers want services beyond the plain old voice call and chat—they seek digestible information, human or human-like assistance, and on-demand collaboration. Smart video experiences are the way of the future.
Use Engage Programmable Video to integrate live video calls or AI-based video virtual assistant that converse naturally – just like live calls. Analyze customer sentiment to proactively provide personalized services.
Empower developers to embed customized video interactions
Delight customers with the ease of click-to-video call from your website and mobile apps

Design conversational AI-based interactive video engagements for customer support, product promotion, and responding to customer's frequently asked questions.

Analyze real-time video feeds to authenticate users, identify objects, count people, or spot unexpected activity.
Flexible call controls
Click-2-video-call
Screen sharing
Video collaboration
Video recording with transcription
Play video announcements
Video assistant
Dynamic text over video
Video analytics
Easy, simple, flexible
Leverage the tools that best fit your style, skills, and use case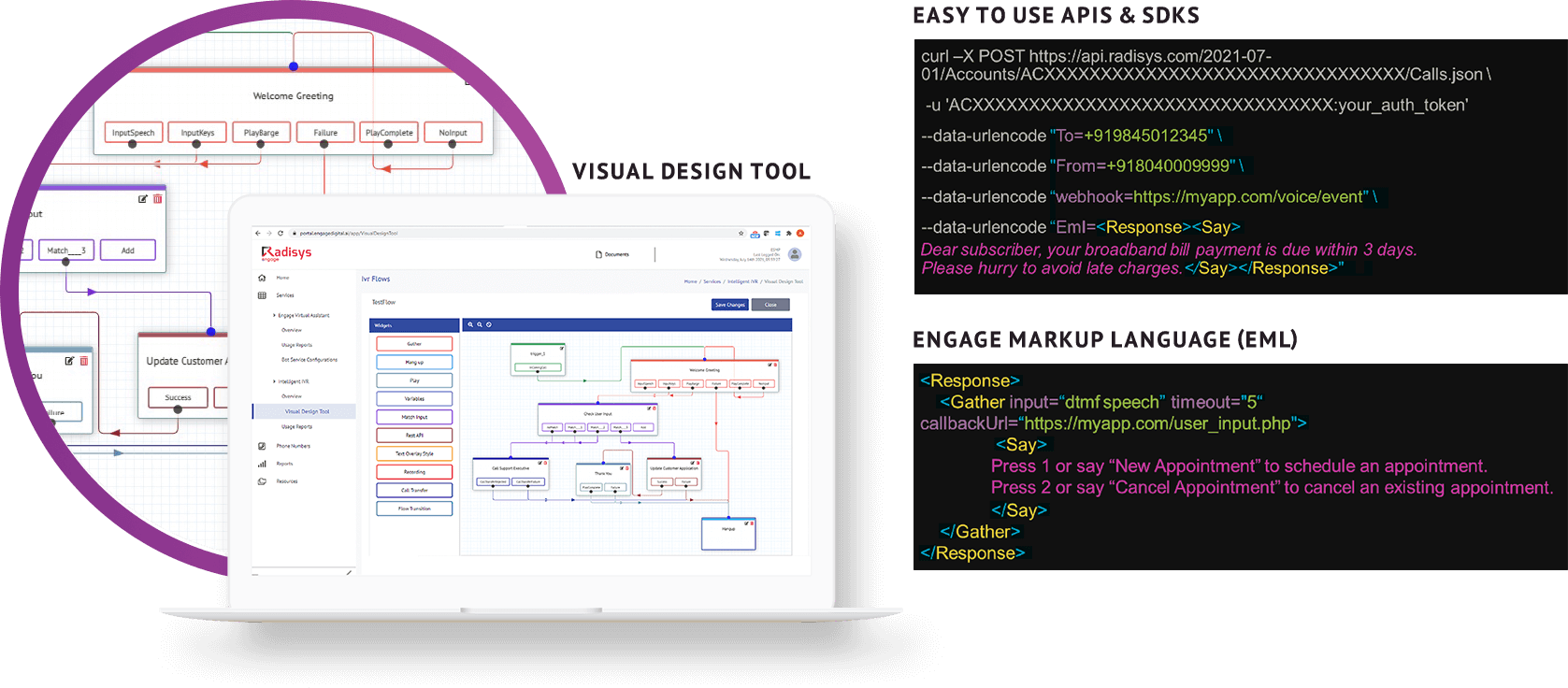 Unleash your imagination with Engage Programmable Video & Analytics
Video assisted e-commerce
Provide assisted selling services with live video demonstrations of products on your website and mobile apps.
Global expert services
Enable your network of professionals to provide video-based services and on-line classes to global customers in a variety of fields – IT, music & art, tutoring, and more.
Interactive digital signage
Liven digital signage and kiosks with interactive video experiences to promote new products and services or provide assistance to customers.
Connected care without boundaries
Scale telehealth services by embedding high quality video calling in Electronic Health Record platforms and patient portals. Let primary care physicians provide telehealth services to rural and international patients with low bandwidth connections.
Immersive collaboration
Graduate from traditional video conferencing to smart virtual experiences for education, entertainment, social collaboration, and business meetings. Analyze engagement indices, authenticate attendees, detect hands raised, count attendance, and more with integrated video analytics and collaboration.
Biometric authentication
Enhance security and data privacy of sensitive locations, virtual conference rooms, and applications such as financial services with facial biometric authentication.
Remote assistance with "See What I See" and AR overlay
Let technicians working on remote sites, law enforcement officers, and firefighters use body cams, smart glasses, and mobile apps to show live video feed to get automated AR/ VR guidance and collaborate with expert remote assistants.
Smart video surveillance
Remotely monitor large facilities for security and compliance such as mask mandates with video analytics in the cloud. Have communication-enabled IoT devices call the right response team about signs of breech or anomalies. Share live video feed with maintenance staff who can remotely collaborate and troubleshoot.
Video self-service automation
Manage spikes in call traffic due to special promotions during Black Fridays and other occasions with conversational AI Video Bot to answer routine questions and take orders.
Why Engage Digital Platform?
Your force multiplier to deliver differentiated AI-based digital engagement and immersive communication services.
Go beyond traditional
Go beyond traditional voice, video, and SMS by creating experiential digital services. Bring the human into digital interaction with natural language, immersive video, and analytics. Create stickiness and demand for premium services.
Take full control
Deliver quality of experience and control costs with various hosting options — from private cloud to public — that meet your goals, budget, and compliance needs.
Future-proof applications
Cloud-native architecture means deployment on an optimized, multi-access edge compute platform monetized for 5G network investments. Monetizing applications such as computer vision and AR/VR are in the realm of possibility.

No code / low code visual tools
A visual interface gives you the tools to intuitively assemble components and visual models of logic to rapidly create digital services. Your solutions are calibrated to your environment and customer needs.