Introducing the Engage Digital Podcast Series: Exploring the World of Programmable Communications
The Engage Digital Podcast Series is your go-to resource for insights and trends in programmable communications. In this podcast, we explore a wide range of topics related to CPaaS, including the earliest forms of CPaaS, the latest offerings in the market, and the outcomes based on CPaaS. Our discussions also cover the evolving landscape of the API economy and the role of various players like telecom operators, system integrators, MSPs, and CSPs in driving growth.
Let's Engage Podcast Series
In each episode, we delve into the latest innovations and coolest applications that have been created using programmable communications in recent hackathons. We also explore how communication service providers can leverage their data more effectively using programmable communications.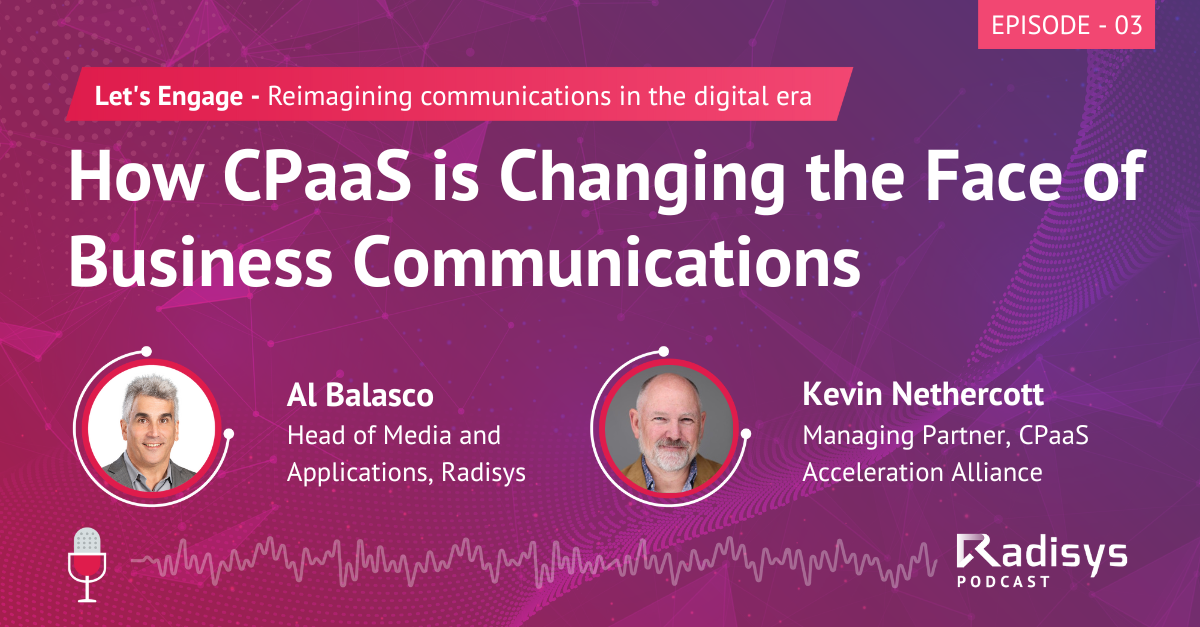 Episode 3: How CPaaS is Changing the Face of Business Communications
In today's digital age, where customers expect seamless communication experiences across multiple channels, programmable communication has emerged as a powerful tool for businesses to improve customer engagement, increase operational efficiency, and drive revenue growth.
Listen to previous episodes
---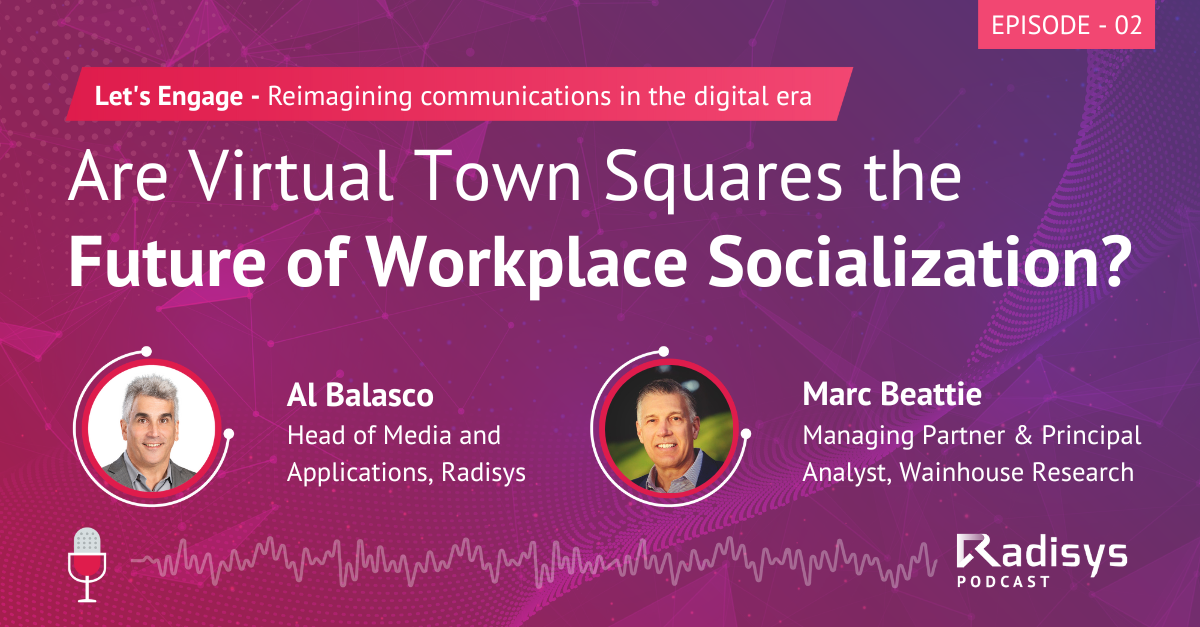 Submitted by Radisys on 2023-03-27
We are back with the 2nd episode of the @Radisys' Let's Engage #podcast!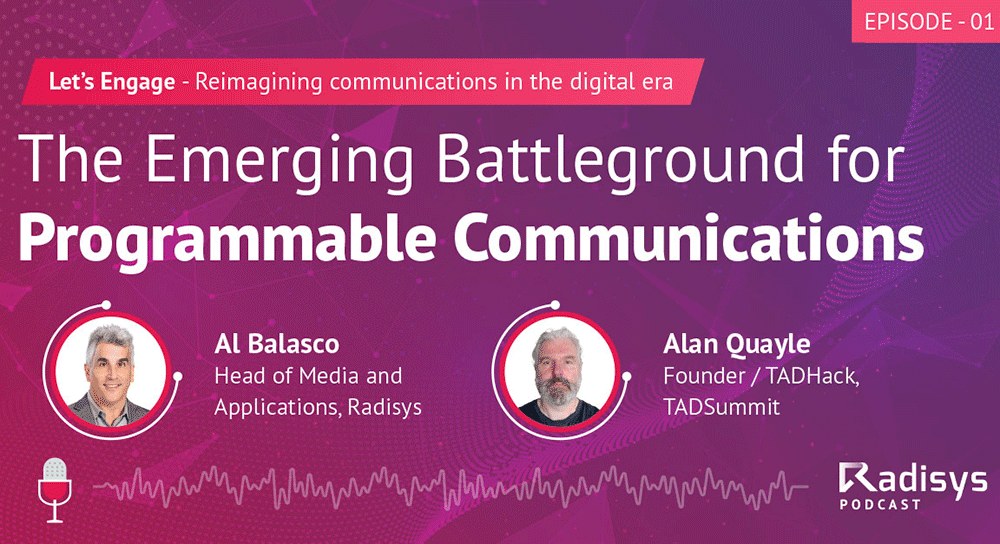 Submitted by Radisys on 2023-02-10
Listen to @AlanQuayle, founder of @TADHack, as he discusses with @AlBalasco, Head of Media and Applications at Radisys, how the convergence of Open Networks, Programmable Communications, and AI-based Media Analytics is changing the way enterprises operate their businesses.
This podcast uncovers the following: